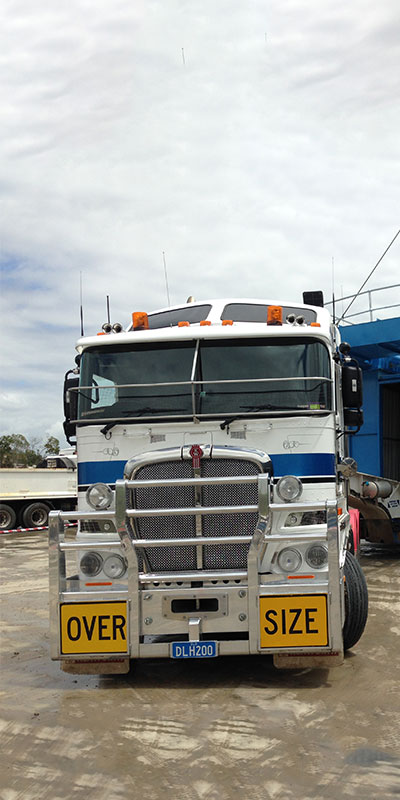 Dunstan's Low Loader Haulage is a local family owned and operated business established in 1997.
Having a modern fleet of Prime Movers & trailers enables us to provide a professional range of services within the transport industry's Heavy Haulage area at competitive prices.
Dunstan's Low Loader Haulage operates from our base at Yatala providing an Australia wide service.
We offer a low loader service with a carrying capacity in excess of 100 tonne. Our main area of expertise lies in the transportation of heavy machinery, many of which are over-dimensional and over mass. We also offer many other specialised services which include the transportation of OSOM mining equipment, swimming pools, site offices, trees, boats, steel, railway equipment, etc.
Having an expertise company base complied of over 30 years knowledge of the heavy haulage industry.  Therefore allowing us to supply a professional service of the highest possible standard.
All equipment from prime movers and trailers, through to binding gear and signs etc. are of the highest possible quality and maintained in correct working order to handle your freight in the safest possible manner also providing an environment as safe as possible for everyone concerned as well as the general public.
Our company representatives are dressed in uniforms as to carry across not only our professional image but also providing a quick and easy way of recognition of the correct personnel involved with your freight movements.
Our professional staff are always ready with a friendly smile to answer any of your questions or queries you may have connected with your freights movement, together with our office staff who are more than happy to provide you with any further information.